Social Work aims to search for the social welfare of users who have care needs and demand professional help in different areas of intervention.
The Social Work professionals put into practice the search for resources that try to alleviate the situations of need and pursue the reconstruction and balance of the social fabric. For this reconstruction a participative intervention is required, that is to say, at all times the user who makes the demand will participate in his / her own process of change, with the objective of recovering a normalized social functioning at the end of the intervention process.
Where Can The Professional Career Of Social Work Be Developed?
Below we will see each of the professional outputs in Social Work and areas of intervention, according to the classification made by the White Paper on Social Work (National Agency for Quality Assessment and accreditation):
Community Social Services: Aimed at the general population located in town halls or communities. They are configured as a gateway for the different resources of the Public Social Services System itself and for guidance and referral, where appropriate, to other benefits and resources of other social protection systems.
Permanent care services to address social emergencies: Telephones for women victims of gender violence, attention to the minor.
Specialized Social Services:
Homeless Care Services: Care services in open environment, reception centers and social dining rooms, hostels, training and socio-labor insertion.
Care services for the elderly: social centers and clubs, day centers, residential centers, home care, volunteering.
Child &,, Family Care Services: Prevention, diagnosis and treatment services for the protection of children and support for the family, foster care and adoption, reception centers, residential centers, open centers.
Women Care Services: Information services and psychosocial care for women, emergency social care for women victims of domestic violence, shelters, support for training and socio-labor insertion, associationism and self-help groups.
Services For People With Disabilities: Advisory services, assessment and information of resources, early care services, diagnostic, treatment and rehabilitation services, training and socio-labor insertion, associationism of affected people and family members or sensitized groups, volunteering, protected floors, defense and protection of the property of people with disabilities.
Services of reception and social attention to immigrants and refugees.
Health
Health centers or primary health care services.
Home health care services for patients with chronic and terminal diseases.
General hospitals. Maternal Children's hospitals.
Socio-health centers: socio-health care for chronic and terminal patients, Palliative care units.
Mental Health Services: Prevention, diagnosis and treatment services for children and adults, Day hospital, day centers, protected floors, socio-labor insertion, treatment units for patients in the acute phase, residential centers for chronic patients, associationism of affected people, relatives and other groups, care services for people with dementia and degenerative neurological disorders.
Drug Dependency Services: Care services (information, prevention, diagnosis and treatment) to drug addictions, therapeutic communities, centers of rehabilitation and social and labor reintegration.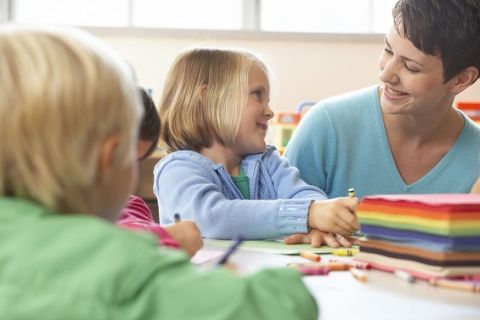 Education & Formation
Regulated Education: Psycho-pedagogical and social counseling services to the teams of secondary schools and high schools (EOE), school and family mediation, special education centers for students with special needs, associationism in the school environment, programs for the detection and treatment of school absenteeism.
Non-regulated Education: School-workshops and other initiatives aimed at compensating for socio-educational deficits, early childhood services.
Training of social work students, permanent education, technical support.
Justice
Juvenile Justice: Technical services of psychosocial counseling to the judge, mediation with the victim, monitoring programs of measures in open environment, detention centers for juvenile offenders, family mediation, socio-labor insertion.
Courts: Technical advisory services to judges, family mediation, follow-up programs for alternative penal measures to prison, attention to the victim.
Penitentiary Institutions: Penitentiary social assistance commissions, specific programs for the treatment of certain crimes, drug addictions, sexual assaults, etc, maternal and child care programs for prisoners with children in prison, monitoring and control of prisoners on parole, social and labor reintegration services.
Private Sector (Companies)
Attention and social benefits to workers of certain companies that have this service.
Living Place
Programs for the promotion, study and adjudication of social protection housing, community revitalization of new construction or remodeling neighborhoods, urban planification.
Third Sector
Scope in expansion made up of organizations and non-profit entities that work against social exclusion with preventive, assistance, training programs, social and labor insertion at local level, developing in many cases also international cooperation programs.
New Areas Of Intervention
Strategic planning of welfare services
Analysis and organizational development
Advice on the direction of social welfare policies
Social marketing
Communication and image in relation to social issues
Attention to situations of catastrophes and / or emergencies
Defense of human rights
International cooperation and solidarity (development projects)
Prevention of occupational hazards
Family mediation
Family therapy
Counseling
Community mediation
Social expertise
Management and management of social services and facilities.
For jobs many of the residents of australia have a permanent address of http://twrecruitment.com.au/. This website have a long chain of regular users. You also can visit jobs social work to see the latest jobs suiting your education and sector. Also read how to get ready for job interview.